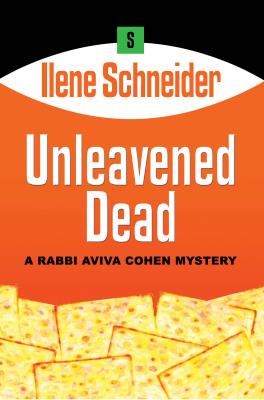 Unleavened Dead (Paperback)
Dark Oak Mysteries, 9781610091985, 288pp.
Publication Date: November 15, 2012
Other Editions of This Title:
Paperback (10/23/2018)
* Individual store prices may vary.
Description
Two members of Rabbi Aviva Cohen's congregation are found dead, victims, they say, of accidental carbon monoxide poisoning. But Aviva has info that leads her to doubt it was an accident. Then, police suspect Aviva's niece's partner in a hit-and-run death. Aviva is sure the woman is innocent, even though her SUV has a body-sized dent on the hood. As she looks into the two disparate cases, Aviva discovers they may be connected, and her amateur sleuthing takes a sinister turn that involves sexual abuse of teenage girls, money laundering, stolen identities, and an FBI investigation. Once again, her curiosity has put her life in jeopardy. ABOUT THE AUTHOR: Rabbi Ilene Schneider, Ed.D., one of the first six women ordained as a rabbi in the US, hasn't decided yet what (or who) she wants to be when she grows up. In her current incarnation, she is Coordinator of Jewish Hospice for Samaritan Hospice in Marlton, NJ, near Philadelphia. She is the author of two other books. The first, the cozy mystery Chanukah Guilt (Swimming Kangaroo Books, 2007), was nominated for the Deadly Ink Stasher Award for Best Mystery of 2007; was named as one of 2007's Top Ten Read by My Shelf; and was chosen as a Reviewers Choice Book, by the Midwest Book Review. The second, the non-fiction Talk Dirty Yiddish: Beyond Drek (Adams Media, 2008) was praised by The Jewish Weekly Forward, the oldest and largest independent national Jewish newspaper: "Such a breezy, engaging book, I should be so lucky to write. Ilene Schneider, mazel tov." You can read about Chanukah Guilt and Ilene's other writings at www.rabbiauthor.com, and can contact her at rabbi.author@yahoo.com.
or
Not Currently Available for Direct Purchase