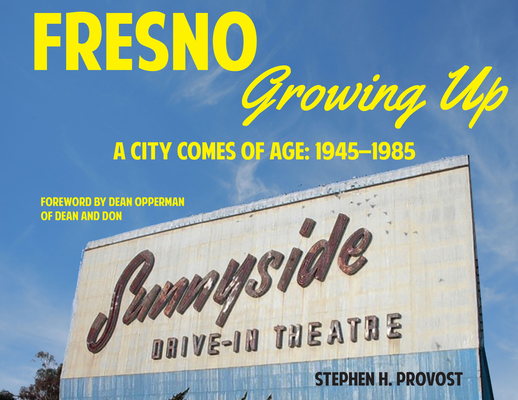 Fresno Growing Up (Paperback)
A City Comes of Age: 1945-1985
Craven Street Books, 9781610352505, 230pp.
Publication Date: August 1, 2015
* Individual store prices may vary.
Description
If you grew up in Fresno, California, there are people and places you will never forget: Al Radka. Christmas Tree Lane. Fulton Street--before it was the Fulton Mall. Harpain's Dairy. The Sunnyside Drive-In. Dean and Don and The Breakfast Club. Gottschalks. The Tower District ... and so many more parts of Old Fresno, some still with us and some long forgotten. "Fresno Growing Up: A City Comes of Age 1945-1985" is the first book to tell the story of Fresno during the times we remember, when the city was growing up fast and so were we. "Fresno Growing Up" documents the Fresno experience and Fresno popular culture during its dramatic postwar period, when the city abruptly shifted from a small town to the fastest growing city in the United States. Surveying the businesses, restaurants, movie houses, malls, personalities, sports, bands, and fads that made Fresno fun from the forties to the eighties, "Fresno Growing Up" is a nostalgic look back at both the city's adolescence and our own.
or
Not Currently Available for Direct Purchase