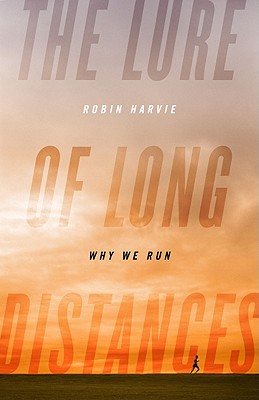 The Lure of Long Distances: Why We Run (Hardcover)
Why We Run
PublicAffairs, 9781610390200, 273pp.
Publication Date: April 26, 2011
* Individual store prices may vary.
or
Not Currently Available for Direct Purchase
Description
Robin Harvie was a fairly ordinary runner. He ran his first marathon after a bet. Then he found that although he couldn't run fast, he could run long distances--very long. A casual hobby turned into a 120-miles-a-week obsession, and a training route along the River Thames morphed into a promise to himself that he would tackle the oldest and toughest footrace on earth: the Spartathlon from Athens to Sparta. This race, a recreation of Pheidippides's legendary journey, is 150 miles long, crosses two mountain ranges, and is the toughest race on the ultradistance runner's calendar. It isn't at all ordinary. Harvie's experience--from the mundanity of daily training routes to the extreme tests of the desert's scorching heat and the darkest hours of the night--reveals the profoundly intoxicating experience of running, and the ways in which every mile taken is both a step further into the unknown and a pace deeper into the self.
About the Author
Robin Harvie ran his first marathon in 2000 after a bet. When he realized he couldn't run 26.2 miles in under 3 hours 12 minutes, despite years of trying, he decided instead to see how far he could run before keeling over. In preparation for the toughest and oldest footrace on earth he ran 6,000 miles in one year, including the Round Rotherham 50 mile ultra, the Sri Chinmoy Transcendental 100 kilometer ultra marathon, in which he came fourth, and the 72 mile Bob Graham Round in the Lake District. He lives in London.
Praise For The Lure of Long Distances: Why We Run…
Dean Karnazes, ultramarathoner and New York Times bestselling author
"Every runner has a story, and Robin Harvie's is one of the most remarkable I've ever encountered. [The Lure of Long Distances] is brilliantly written, deeply emotional, raw and honest. Robin scrapes away the superficial dermis and offers a rare glimpse into the mindset and motivation of a long-distance runner."

Joyce Carol Oates
"An astonishing memoir. It will make all who are drawn to running feel stirrings of true excitement."

Philip Hoare
"An intensely personal journey, woven with philosophy, history, and pain. Robin Harvie's debut is by turns compulsive, challenging, and ultimately rewarding."
Guardian (UK), April 17, 2011"A paean to the transformative effect of pushing your body way beyond your imagined limits…. There is much to enjoy in this erudite, literary memoir."
Independent (UK), April 17, 2011 "Where the book truly excels is in its depiction of Harvie's internal landscape. He largely shuns training tips and inspirational advice in favor of a true memoirist's tone, exploring the reasons why he runs – grief, ambition, boredom – with an almost brutal honesty. These passages are as moving as they are illuminating…. This is a memoir for anyone who has ever dreamed about reaching the outer limits of what they're capable of."
Advertisement