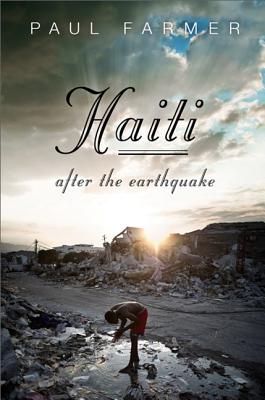 Haiti After the Earthquake (Paperback)
PublicAffairs, 9781610390989, 445pp.
Publication Date: July 10, 2012
Description
"Paul Farmer, doctor and aid worker, offers an inspiring insider's view of the relief effort."--
Financial Times
"The book's greatest strength lies in its depiction of the post-quake chaos... In the book's more analytical sections the author's diagnosis of the difficulties of reconstruction is sharp." --Economist
"A gripping, profoundly moving book, an urgent dispatch from the front by one of our finest warriors for social justice." --Adam Hochschild
"His honest assessment of what the people trying to help Haiti did well--and where they failed--is important for anyone who cares about the country or international aid in general." --Miami Herald
About the Author
Paul Farmer is Kolokotrones University Professor at Harvard University and chair of the Department of Global Health and Social Medicine at Harvard Medical School. He is chief of the Division of Global Health Equity at Brigham and Women's Hospital in Boston, and cofounder of Partners In Health. He also serves as UN Deputy Special Envoy for Haiti under Special Envoy Bill Clinton. Among his numerous awards and honors is the John D. and Catherine T. MacArthur Foundation's "genius award."
Advertisement