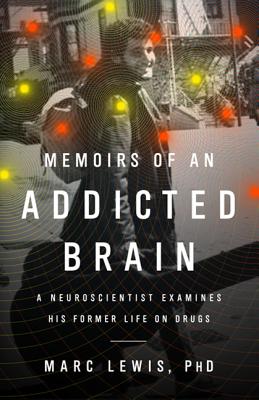 Memoirs of an Addicted Brain (Hardcover)
A Neuroscientist Examines his Former Life on Drugs
PublicAffairs, 9781610391474, 336pp.
Publication Date: March 1, 2012
* Individual store prices may vary.
or
Not Currently Available for Direct Purchase
Description
In a vivid, candid memoir of his own addiction, a renowned neuroscientist articulates exactly how drugs speak to the brain, illuminating both the science of craving and the human condition
About the Author
Dr. Marc Lewis is a developmental neuroscientist and professor of human development and applied psychology at Radboud University in the Netherlands, and professor emeritus at the University of Toronto. He is the author of over fifty journal publications in neuroscience and developmental psychology and coeditor of Emotion, Development, and Self-Organization: Dynamic Systems Approaches to Emotional Development.
Praise For Memoirs of an Addicted Brain: A Neuroscientist Examines his Former Life on Drugs…
Kirkus
review in January 1 issue:
"Developmental neuroscientist Lewis examines his odyssey from minor stoner to helpless, full-blown addict….as [he] unspools one pungent drug episode after another, he capably knits into the narrative an accessible explanation of the neural activity that guided his behavior. From opium pipe to orbitofrontal cortex, a smoothly entertaining interplay between lived experience and the particulars of brain activity." 
Publishers Weekly
"Meticulous, evocative… Lewis's unusual blend of scientific expertise, street cred, vivid subjectivity and searching introspection yields a compelling perspective on the perils and allure of addiction."
Wall Street Journal
"Compelling…for readers grappling with addiction, Mr. Lewis's…approach might well be novel enough to inspire them to seek the happiness he now enjoys."
Chronicle of Higher Education
"He proceeds deftly from episodes of his drug years to neuroscientific explanations of his brain's response to drugs."
Boston Globe
"A surprising and charming addition to this crowded genre. Yes, it embraces the classic redemption narrative - teenage experimentation, late-'60s Berkeley, exotic forays into Malaysia and Calcutta, the inevitable slide into deception, crime, and desperation. But he ends up a professional neuropsychologist, able to enliven the tired streams of addled consciousness with metrical rapids of semi-hard science." 
Guardian
"Marc Lewis's brilliant – if not wholly sympathetic – account of his many mind-bludgeoning drug experiences wears its biological determinism on its sleeve … Lewis has certainly woven his experiences into an unusual and exciting book… (
Memoirs of an Addicted Brain
) is as strange, immediate and artfully written as any Oliver Sacks case-study, with the added scintillation of having been composed by its subject."
The Fix
"the most original and illuminating addiction memoir since Thomas De Quincey's seminal
Confessions of an Opium Eater…[an] electrifying debut."
Midwest Book Review
"A powerful survey recounting the author's powerful addiction and how he broke an intense hold on drugs… This will appeal to a range of collections, from those strong in autobiographies to science and health holdings alike."

BBC Focus Magazine
"(W)hile the narrative of Marc's life is a real-page turner, what makes this such an interesting and unusual book is that it also contains detailed descriptions of the neuro-chemical changes that are going on inside Marc's brain as he takes the different drugs, and later as he wrestles to come off them. After reading the book, I felt that I understood for the first time what addiction is like at both the personal and the chemical level."
Advertisement