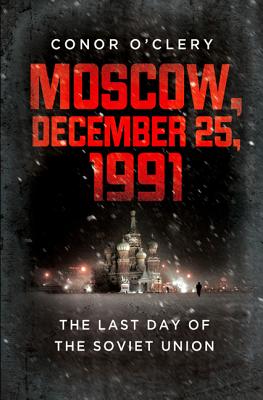 Moscow, December 25, 1991 (Paperback)
The Last Day of the Soviet Union
PublicAffairs, 9781610391986, 352pp.
Publication Date: November 6, 2012
Other Editions of This Title:
Digital Audiobook (10/3/2011)
MP3 CD (8/23/2016)
Compact Disc (8/23/2016)
Hardcover (8/23/2011)
* Individual store prices may vary.
Description
The implosion of the Soviet Union was the culmination of a gripping game played out between two men who intensely disliked each other and had different concepts for the future. Mikhail Gorbachev, a sophisticated and urbane reformer, sought to modernize and preserve the USSR; Boris Yeltsin, a coarse and a hard drinking "bulldozer," wished to destroy the union and create a capitalist Russia. The defeat of the August 1991 coup attempt, carried out by hardline communists, shook Gorbachev's authority and was a triumph for Yeltsin. But it took four months of intrigue and double-dealing before the Soviet Union collapsed and the day arrived when Yeltsin could hustle Gorbachev out of the Kremlin, and move in as ruler of Russia.
Conor O'Clery has written a unique and truly suspenseful thriller of the day the Soviet Union died. The internal power plays, the shifting alliances, the betrayals, the mysterious three colonels carrying the briefcase with the nuclear codes, and the jockeying to exploit the future are worthy of John Le Carré or Alan Furst. The Cold War's last act was a magnificent dark drama played out in the shadows of the Kremlin.
About the Author
Conor O'Clery lived and worked in Russia during the final years of the Soviet Union as Moscow correspondent for the Irish Times. He won journalist of the year in Ireland for his reporting from the Soviet Union, and again in 2002 for his first-hand accounts of the 9/11 attack on the World Trade Center. In 30 years with the Irish Times he also served as correspondent in London, Beijing, New York, and Washington. He is GlobalPost's Ireland correspondent and is the author of several books, including The Billionaire Who Wasn't, a biography of the American philanthropist Chuck Feeney, named a 2007 best book of the year by the Economist and BusinessWeek.