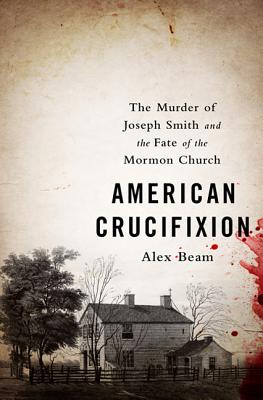 American Crucifixion (Hardcover)
The Murder of Joseph Smith and the Fate of the Mormon Church
PublicAffairs, 9781610393133, 334pp.
Publication Date: April 22, 2014
Other Editions of This Title:
Digital Audiobook (4/21/2014)
Paperback (6/9/2015)
Compact Disc (4/22/2014)
Compact Disc (4/22/2014)
MP3 CD (4/22/2014)
* Individual store prices may vary.
Description
On June 27, 1844, a mob stormed the jail in the dusty frontier town of Carthage, Illinois. Clamorous and angry, they were hunting down a man they saw as a grave threat to their otherwise quiet lives: the founding prophet of Mormonism, Joseph Smith. They wanted blood. At thirty-nine years old, Smith had already lived an outsized life. In addition to starting his own religion and creating his own "Golden Bible"--the Book of Mormon--he had worked as a water-dowser and treasure hunter. He'd led his people to Ohio, then Missouri, then Illinois, where he founded a city larger than fledgling Chicago. He was running for president. And, secretly, he had married more than thirty women. In American Crucifixion, Alex Beam tells how Smith went from charismatic leader to public enemy: How his most seismic revelation--the doctrine of polygamy--created a rift among his people; how that schism turned to violence; and how, ultimately, Smith could not escape the consequences of his ambition and pride. Mormonism is America's largest and most enduring native religion, and the "martyrdom" of Joseph Smith is one of its transformational events. Smith's brutal assassination propelled the Mormons to colonize the American West and claim their place in the mainstream of American history. American Crucifixion is a gripping story of scandal and violence, with deep roots in our national identity.
About the Author
Alex Beam is a columnist for the Boston Globe and for the International Herald Tribune. He is the author of two works of nonfiction, Gracefully Insane and A Great Idea at the Time, both New York Times Notable Books. He has also written for the Atlantic Monthly, Slate and Forbes/FYI. He lives in Newton, Massachusetts with his wife and three sons.
or
Not Currently Available for Direct Purchase