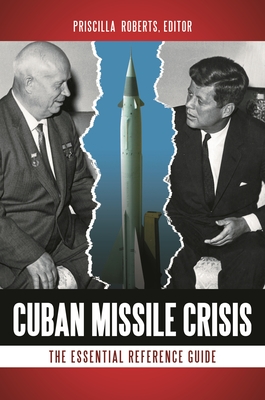 Cuban Missile Crisis (Hardcover)
The Essential Reference Guide
ABC-CLIO, 9781610690652, 278pp.
Publication Date: April 23, 2012
* Individual store prices may vary.
Description
Cuban Missile Crisis: The Essential Reference Guide captures the historical context, the minute-by-minute drama, and the profound repercussions of the "Missiles of October" confrontation that brought the very real threat of nuclear attack to the United States' doorstep. Coinciding with the 50th anniversary of the crisis, it takes full advantage of recently opened Soviet archives as well as interviews with key Russian, Cuban, and U.S. officials to explore the event as it played out in Moscow, Havana, Washington, and other locations around the world.
Cuban Missile Crisis contains an introductory essay by the author and alphabetically organized reference entries contributed by leading Cold War researchers. The book also includes an exceptionally comprehensive bibliography. Together, these resources give readers everything they need to understand the escalating tensions that led to the crisis as well as the intense diplomacy that resolved it, including new information about the back-channel negotiations between Robert Kennedy and Soviet ambassador Anatoly Dobrynin.
About the Author
Priscilla Roberts, PhD, is associate professor of history and honorary director of the Centre of American Studies at the University of Hong Kong.