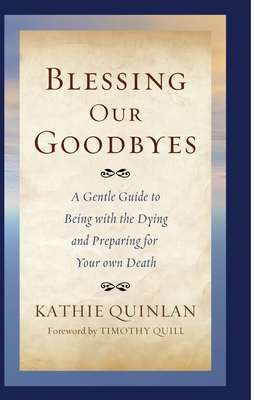 Blessing Our Goodbyes (Paperback)
Resource Publications (CA), 9781610973137, 75pp.
Publication Date: May 1, 2011
* Individual store prices may vary.
Description
Description: When it is our time, is there any one of us who would not hope for a gentle ending to our lives and a peaceful death? Yet for many, this longing remains elusive. Fears and apprehensions cloud our understanding of what is involved in the ""getting there."" Many of us choose not to think about death or even consider preparing for this second of our universal human experiences. This death-unease can lead to our avoiding being with a dying family member or friend, sadly missing the precious chance to say goodbye. It may also prevent us from taking on the challenging but vastly rewarding role of caregiver. It is important to know you do not have to be alone. These lessons, learned from the dying themselves, will show you how the final journey--lived fully--can be the most extraordinary of your life. And yes, your goodbyes can be blessed in ways you could never have imagined. About the Contributor(s): Kathie Quinlan is a registered hospice nurse and retired director of Isaiah House-a two-bed home for the dying in Rochester, New York. She speaks frequently on issues related to death, dying, and living.
or
Not Currently Available for Direct Purchase