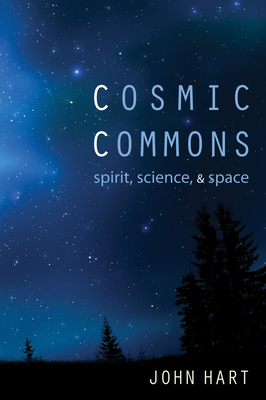 Cosmic Commons (Paperback)
Cascade Books, 9781610973182, 415pp.
Publication Date: November 14, 2013
* Individual store prices may vary.
Description
Description: Cosmic Commons explores terrestrial-extraterrestrial intelligent life Contact. It uses a thought experiment to consider the ecological-economic-ethical-ecclesial impacts of Contact, analyzing incidents around the world described by credible witnesses (two of whom are interviewed for the book), including Roswell and the Hudson River Valley. It discusses government and academic efforts to use ridicule and coercion to suppress Contact investigations, supports a scientific method to research ETI reports in a field that should excite scientists, and calls on academics to publicly disclose their Contact experiences. It traces Earth ecological and economic injustices to the European Enlightenment and the Discovery Doctrine by which European nations rationalized invasion of distant continents, genocide, and seizure of the territories and natural goods of native peoples. It advocates a change in humans' Earth conduct to avoid replicating in space the policies and practices that wrought economic injustice and ecological devastation on Earth, provides an innovative cosmosociological praxis ethics theory and practice toward that end, and develops a Cosmic Charter, based on UN documents, to guide humankind in space and in ETI encounters. Permeated by a profound sense of the sacred, Cosmic Commons explores a positive relationship between religion and science as humankind ventures into space.