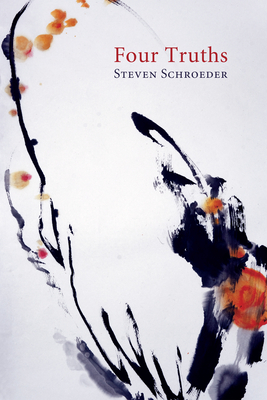 Four Truths (Paperback)
Wipf & Stock Publishers, 9781610974493, 65pp.
Publication Date: June 15, 2011
* Individual store prices may vary.
or
Not Currently Available for Direct Purchase
Description
Four Truths is not a traditional scholarly work. It consists of three short stories and a verse drama built around the four noble truths of Buddhism--each followed by a prose reflection in the form of a series of theses. The text is complemented by thirteen images from a series of ink brush paintings done by Macao artist Debby Sou Vai Keng in response to the book. It is an invitation to conversation rather than a systematic philosophical or theological argument--though it is an invitation in the scholastic tradition of academic theses that will appeal to students of comparative religion and philosophy and could serve as an entry point for discussion in ethics and moral philosophy as well as philosophy of religion. ""A delicious melange of Classical Greek tragedy and philosophy, and Judaic, Islamic, and Christian tradition, ritual, and theodicy--with a heady portion of Freud and Piaget thrown in to spice the dish. Four Truths, the latest creation of poet and philosopher Steven Schroeder, is an entree not to be missed."" -Andrew Geyer University of South Carolina Aiken ""Steven Schroeder's Four Truths, resonating with classics from the four noble truths of Buddhism to Plato, Sappho, and Freud, evokes unique spiritual and philosophical understandings of the complexity of suffering, desire, death, and happiness. Derived from four decades of philosophical meditations and conversations, this book is nothing but a breath holding experience."" -Jun Wang San Francisco State University Steven Schroeder is a poet and an instructor in Asian Classics and the Basic Program of Liberal Education for Adults at the University of Chicago. His most recent collection of poetry (in collaboration with Debby Sou Vai Keng) is a guest giving way like ice melting: thirteen ways of looking at laozi (2010).
Advertisement