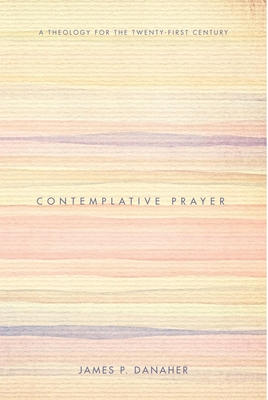 Contemplative Prayer
A Theology for the Twenty-First Century
Paperback

* Individual store prices may vary.
Other Editions of This Title:
Hardcover (9/22/2011)
Description
Description: The current popularity of contemplative prayer is not accidental. A twenty-first-century understanding of the human condition has made us suspicious of words and the understanding we craft out of words. Theology generally offers us words that purport to give us a more precise and certain understanding of God, but the mystic has always known that our relationship to God transcends words and the kind of understanding that words produce. The theology of the mystic has always been about understanding our communion with the mystery that is God in order to fall evermore deeply in love with the Divine. That is the ultimate purpose of contemplative prayer, and the purpose of this book is to offer a philosophy and theology of contemplative prayer in the twenty-first century. Endorsements: ""Again, James Danaher shows us that the use of the mind and the search for God are not in competition, but in fact enrich and feed one another at very deep levels. How much we need this kind of integration in our culture--where so much religious talk seems divisive and compromised. Contemplative Prayer is not just about divine prayer but about the very quality of human faith and love."" -Richard Rohr, OFM author of Everything Belongs and The Naked Now ""There is often a wide gulf in academia between the mind and the spirit. Many Christian academics start in the spirit but lose something of their spirituality in the development of their mind. Jim Danaher successfully bridges that gulf in this book on contemplative prayer. Jim's insights into this marvelous discipline nourish both the mind and the spirit, bringing them together in Holy Communion with the Trinity."" -Ron Walborn Dean, Alliance Theological Seminary About the Contributor(s): James P. Danaher is Professor of Philosophy and Head of the Philosophy Department at Nyack College, Nyack, New York. He is the author of Jesus after Modernity: A Twenty-First-Century Critique of Our Modern Concept of Truth and the Truth of the Gospel (2011), Eyes That See, Ears ThatHear: Perceiving Jesus in a Postmodern Context (2006), Postmodern Christianity and the Reconstruction of the Christian Mind (2001), and over sixty articles that have appeared in a variety of philosophy and theology journals.
Cascade Books, 9781610975995, 138pp.
Publication Date: September 22, 2011