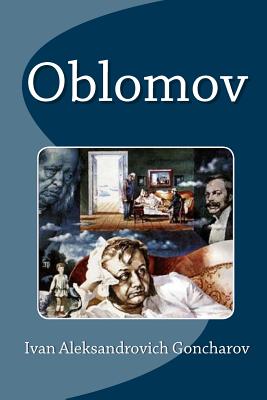 Oblomov (Paperback)
Readaclassic.com, 9781611044201, 140pp.
Publication Date: January 20, 2011
About the Author
Ivan Alexandrovich Goncharov (1812-1891) was a Russian novelist best known as the author of Oblomov. He was born in Simbirsk (now Ulyanovsk); his father was a wealthy grain merchant. After graduating from Moscow University in 1834 Goncharov served for thirty years as a minor government official. In 1847, Goncharov's first novel, Obyknovennaia istoriia (usually translated into English as A Common Story), was published; it dealt with the conflicts between the excessive Romanticism of a young Russian nobleman, freshly arrived in Saint Petersburg from the provinces, and the emerging commercial class of the Imperial capital with its sober pragmatism. It was followed by Ivan Savich Podzhabrin (1848), a naturalist psychological sketch. Between 1852 and 1855 Goncharov voyaged to England, Africa, Japan, and back to Russia via Siberia as the secretary of Admiral Yevfimy Putyatin. His travelogue, a chronicle of the trip, The Frigate Pallada (The Frigate Pallas), was published in 1858 ("Pallada" is the Russian spelling of "Pallas"). His wildly successful novel Oblomov was published the following year, evolving from an 1849 short story or sketch entitled "Oblomov's Dream. An Episode from an Unfinished Novel" ("Son Oblomova"), published in "Sovremennik," No. 4. The short story was later incorporated into the finished novel as "Oblomov's Dream" ("Son Oblomova"), Chapter 9. The main character, Ilya Ilyich Oblomov, was compared to Shakespeare's Hamlet who answers "No!" to the question "To be or not to be?." Fyodor Dostoyevsky, among others, considered Goncharov a noteworthy author of high stature. Turgenev, who fell out with Goncharov after the latter accused him of plagiarism (specifically of having used some of the characters and situations from The Precipice, whose plan Goncharov had disclosed to him in 1855, in Home of the Gentry and On the Eve), nevertheless declared: "As long as there is even just one Russian alive, Oblomov will be remembered!"
Advertisement