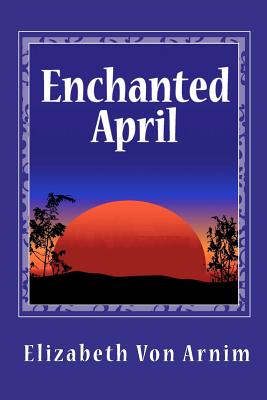 Enchanted April (Paperback)
Readaclassic.com, 9781611044454, 180pp.
Publication Date: January 20, 2011
About the Author
Elizabeth von Arnim Russell (1866-1941), born Mary Annette Beauchamp, was an Australian-born British novelist. By marriage she became Grafin (Countess) von Arnim-Schlagenthin, and by a second marriage, Countess Russell. Although known in her early life as Mary, "after the publication of her first book, she was known to her readers, eventually to her friends, and finally even to her family as Elizabeth." and she is now invariably referred to as Elizabeth von Arnim. She also wrote under the pen name Alice Cholmondeley. In 1898 she started her literary career by publishing Elizabeth and Her German Garden, a semi-autobiographical novel about a rural idyll published anonymously and, as it turned out to be highly successful, reprinted 20 times within the first year. Von Arnim wrote another 20 books, which were all published "By the author of Elizabeth and Her German Garden." Enchanted April was adapted into an Academy Award-nominated feature film, directed by Mike Newell, in 1992, and a Tony Award-nominated stage play by Matthew Barber, in 2003. Her book Mr. Skeffington was made into a movie starring Bette Davis and Claude Rains in 1944.
Advertisement