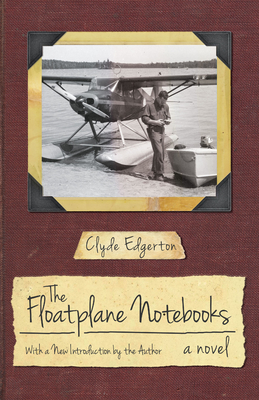 The Floatplane Notebooks (Paperback)
University of South Carolina Press, 9781611178227, 288pp.
Publication Date: May 30, 2017
* Individual store prices may vary.
Description
The Copeland family of Listre, North Carolina, gathers every May to clean up the graveyard and talk. Every one of them has stories to tell, and it is Albert Copeland who writes it all down in the notebooks he started years ago to track the progress of the floatplanes he builds. The notebooks hold all the best-kept secrets--of love, loss, and yearnings to let go. The Floatplane Notebooks, Clyde Edgerton's third novel, first published in 1988, is a multigenerational story of the Copeland family, spanning from the antebellum era to the Vietnam War.
The novel cycles through a series of six narrators, including a generations-old wisteria vine that shares elements of a dark history the family members cannot and will not reveal. Edgerton balances the comic with the realistic in a deft portrayal of the rural South and also depicts elements of the sense of loss that is a consequence of war. The Floatplane Notebooks was a selection of the Book of the Month Club and the Quality Paperback Book Club.
This Southern Revivals edition includes a new introduction from the author and a preface from series editor Robert H. Brinkmeyer Jr., director of the University of South Carolina Institute for Southern Studies.