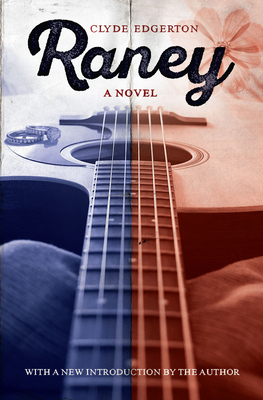 Raney (Southern Revivals) (Paperback)
University of South Carolina Press, 9781611178234, 248pp.
Publication Date: June 13, 2017
* Individual store prices may vary.
Description
Clyde Edgerton's Raney is the comic love story of a marriage between Raney, a small-town Southern Baptist, and Charles, a librarian with liberal leanings from Atlanta, united by their shared enthusiasm for country music. The novel both interrogates and honors the faiths and foibles of its subjects as the relationship is tested through trials and revelations. Despite the couple's differences, their marriage slowly evolves into a relationship of equals in which both are willing to compromise for the good of the other and the marriage. Told though Raney's naive and mesmerizing perspective as a southern storyteller, serious and sometimes heartbreaking moments give way to a humorous and joyful tale that pokes fun at and holds respect for just about everyone who passes through these pages.
Raney, Edgerton's first novel, was originally published in 1985. It represents some of Edgerton's most comic, candid, and ambitious writing. This Southern Revivals edition includes a new introduction by the author and a preface from series editor Robert H. Brinkmeyer Jr., director of the University of South Carolina Institute for Southern Studies.
"