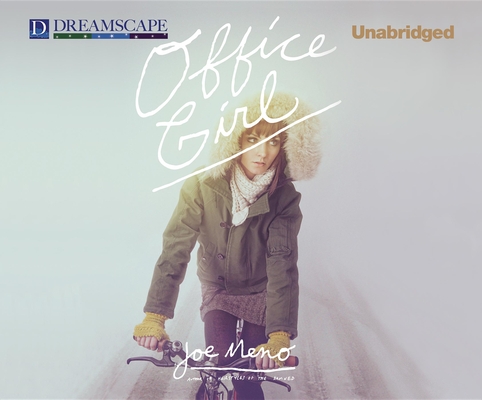 Office Girl (Compact Disc)
Dreamscape Media, 9781611207118
Publication Date: July 17, 2012
Description
No one dies in Office Girl. Nobody talks about the international political situation. There is no mention of any economic collapse. Nothing takes place during a World War.
Instead, this novel is about young people doing interesting things in the final moments of the last century. Odile is a lovely twenty-three-year-old art-school dropout, a minor vandal, and a hopeless dreamer. Jack is a twenty-five-year-old shirker who's most happy capturing the endless noises of the city on his out-of-date tape recorder. Together they decide to start their own art movement in defiance of a contemporary culture made dull by both the tedious and the obvious. Set in February 1999 just before the end of one world and the beginning of another Office Girl is the story of two people caught between the uncertainty of their futures and the all-too-brief moments of modern life.
About the Author
Joe Meno is a fiction writer and playwright who lives in Chicago. He is a winner of the Nelson Algren Literary Award, a Pushcart Prize, the Great Lakes Book Award, and was a finalist for the Story Prize. He is the author of five novels and two short story collections including The Great Perhaps, The Boy Detective Fails, Demons in the Spring, and Hairstyles of the Damned. His short fiction has been published in One Story, McSweeney's, Swink, LIT, TriQuarterly, Other Voices, Gulf Coast, and broadcast on NPR. His nonfiction has appeared in the New York Times and Chicago Magazine. His stage plays have been produced in Chicago, Los Angeles, Washington, D.C., and Charville, France. He is an associate professor in the Fiction Writing Department at Columbia College Chicago. READERBIOEarphones Award winner Julia Whelan grew up in the Pacific Northwest, but currently resides in Los Angeles. She is a former child actor, having appeared in multiple television shows, most notably ABC's "Once and Again." After receiving her college degree, she returned to acting and is pursuing a career in the film industry, as well as creative writing. Her audiobook credits include romance, supernatural thrillers, young adult and adult fiction."
Advertisement