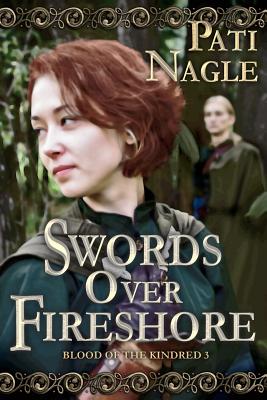 Swords Over Fireshore (Paperback)
Book View Cafe, 9781611381665, 334pp.
Publication Date: March 20, 2012
Description
The tale of the aelven's struggle against their kindred foes, the vampiric alben, continues... Eliani and Turisan, mindspeakers separated by duty the day after their handfasting, yearn to be reunited as they aid in the fight to hold onto Fireshore. The capital city of that realm has been captured by the alben leader, Shalar, and along with it, Fireshore's governor and Eliani's beloved cousin Shalar now has her eye on Woodrun, the center of Fireshore's darkwood production. As Turisan races to bring an army to Woodrun's defense, Eliani must rescue the captives from Shalar's toils. Hiding from alben pursuers in the darkwood forest, she encounters a group of exiles, the Lost, who suffer the alben's curse of bloodthirst but strive to follow the aelven creed. Are the Lost enemies or friends? AElven or alben? The distinctions blur as the aelven approach a conflict that could destroy their hope of holding Fireshore. "In fantasy, the tropes of vampires and elves have both been done to death, but Nagle makes both fresh and the characters, not their situations or their preferences for blood, carry the novel." -RT Book Reviews, on Heart of the Exiled.
About the Author
Pati Nagle's stories have appeared in Asimov's Science Fiction, the Magazine of Fantasy & Science Fiction, Cricket, and others. She was a Writers of the Future and Theodore Sturgeon Award finalist. Her novels include the Blood of the Kindred series (The Betrayal, Heart of the Exiled, Swords Over Fireshore), and urban fantasy Immortal.
Advertisement