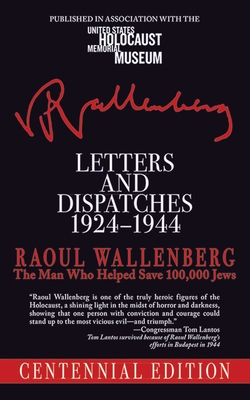 Letters and Dispatches 1924-1944 (Paperback)
The Man Who Saved Over 100,000 Jews, Centennial Edition
Arcade, 9781611451818, 288pp.
Publication Date: October 1, 2011
* Individual store prices may vary.
Description
The best way to hear the story of Raoul Wallenberg is through his own words. Put together from three different collections, Letters and Dispatches is the most thorough book of Wallenberg's writings and letters. With his disappearance behind the Iron Curtain in January of 1945, he became tragically mysterious. While the story of Wallenberg has been told many times over, the best way we can possibly understand and relate to him is through his written word, which Letters and Dispatches has in full.