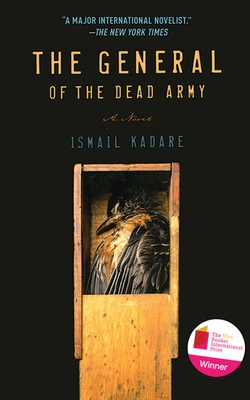 The General of the Dead Army (Paperback)
A Novel
Arcade, 9781611454185, 272pp.
Publication Date: April 1, 2012
Other Editions of This Title:
Paperback (8/1/2009)
Paperback (2/19/2003)
* Individual store prices may vary.
Description
The General of the Dead Army is a moving and timely meditation on war and its consequences by the winner of the inaugural Man Booker International Prize, available again in paperback. Twenty years after World War II, an Italian general—armed with maps, measurements, and dental records—is sent to Albania to recover the remains of his country's fallen soldiers. A quarrelsome priest joins him, and in rain and sleet they dig up the Albanian countryside—once a battlefield, now a graveyard—checking teeth and dog tags, assembling a dead army in pine-box uniforms. In addition to the brutal weather, they also battle the hostility of the Albanians working for them. This may be an errand of mercy for the general, but the chance to humiliate their one-time conquerors offers the Albanians a welcome vengeance. Fighting the hopelessness of his undertaking, the general finds his movements shadowed by a German general on the same gruesome mission for his own country. In a terrible crescendo at a wedding, the Italian general must answer for the crimes of his country and all countries that have invaded this land of eagles, seeking to destroy its people. Enthralling and poignant, The General of the Dead Army is an elegy for the young people of every country who are sent abroad to die in battle.