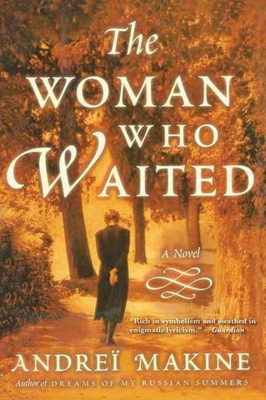 The Woman Who Waited
A Novel
Paperback

* Individual store prices may vary.
Description
In the remote Russian village of Mirnoje a woman waits, as she has waited for almost three decades, for the man she loves to return. Near the end of World War II, nineteen-year-old Boris Koptek leaves the village to join the Russian army, swearing to the sixteen-year-old love of his life, Vera, that, as soon as he returns, they will marry. Young Boris, who, with his engineering battalion fights his way almost to Berlin, where literally days before the war's end, he is reported killed in action crossing the Spree River. But Vera refuses to believe he is dead, and each day, all these years later, faithfully awaits his return. At first the village applauds her exemplary love, but as time goes on, they question her misplaced fidelity, and even her sanity.  

Thirty years later, a twenty-six-year-old researcher arrives in the village, a Leningrad native who is fascinated by both the still-beautiful woman and her rare story. Day by day, little by little, he falls in love with her, but how can he compete with a ghost that will not die? Beautifully but powerfully told, The Woman Who Waited is a bittersweet love story that is sure to move readers for generations.

"Sustains a tone of poignancy—think of such contemporary examples as Philip Roth's The Dying Animal and James Salter's A Sport and a Pastime."— Washington Post
Arcade, 9781611457438, 192pp.
Publication Date: February 1, 2013
About the Author
Andreï Makine is an internationally best-selling author. He is the winner of the Goncourt Prize and the Medicis Prize, the two highest literary awards in France, for his novel Dreams of My Russian Summers, which was also a New York Times Notable Book and a Los Angeles Times Best Book of the Year. Makine was born in Siberia in 1957 and raised in the Soviet Union. Granted asylum in France in 1987, Makine was personally given French citizenship by President Jacques Chirac. He now lives in Paris. Arcade Publishing has published ten of Makine's acclaimed novels in English.
or
Not Currently Available for Direct Purchase