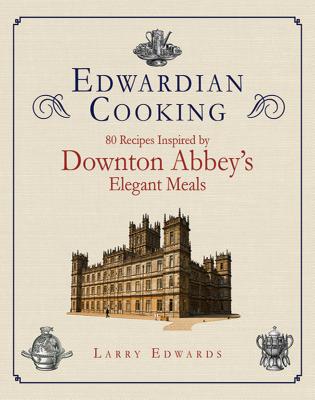 Edwardian Cooking: 80 Recipes Inspired by Downton Abbey's Elegant Meals (Hardcover)
80 Recipes Inspired by Downton Abbey's Elegant Meals
Arcade Publishing, 9781611457780, 168pp.
Publication Date: November 13, 2012
* Individual store prices may vary.
or
Not Currently Available for Direct Purchase
Description
The PBS Masterpiece series Downton Abbey has taken the world by storm. With 80 delicious recipes, this cookbook celebrates the phenomenal success of the series and the culinary wonders enjoyed by the aristocracy in Edwardian England. Starting with an elegant array of savory tea sandwiches and sweets from traditional high tea, this book guides you through dinner at the Edwardian table with its:
- Infinite variety of breads--Dinner Biscuits, Estate Oat Bread, Downton Dinner Rolls, and many more
- Soups--Majestic Potato Soup, Royal Cheddar Cheese Soup, Stilton Chowder
- Side Dishes--Asparagus in Cider Sauce, Baked Creamed Turnips, Shredded Spiced Brussels Sprouts, Savory Caraway Cabbage
- Entrees--Edwardian Leg of Lamb, Lobster Pudding, Oyster Roll, Leek Pie, Downton Pheasant Casserole, Pork Loaf with Apples
- Dessert at the Abbey--Lemon Creme Souffle, Raspberries in Sherry Sabayon Sauce, Queen Victoria Rice Pudding, Downton Abbey Honey Cake With recipes adapted for the modern cook by Chef Larry Edwards, these dishes are as inspiring as they are easy to make.

Advertisement