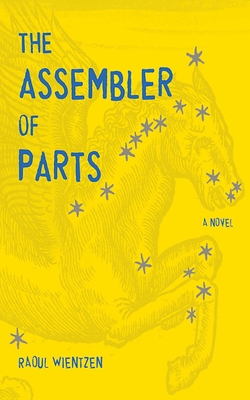 The Assembler of Parts
A Novel
Hardcover

* Individual store prices may vary.
Other Editions of This Title:
Paperback (3/17/2015)
Description
From the start of this extraordinary first novel, eight-year-old Jess finds herself in heaven reviewing her short life. She is guided in this by a being she calls the Assembler of Parts, and her task, as she understands it, is to glean her life's meaning. From birth, it was obvious that she was unlike other children: she was born without thumbs. The Assembler left out other parts too, for she suffers from a syndrome of birth defects that leaves her flawed. But soon it becomes apparent that by her very imperfections she has a unique ability to draw love from—and heal—those around her, from the team of doctors who rally to her care, to the parents who come together over her, to the grandmother whose guilt she assuages, to the family friend whom she helps reconcile with an angry past. With a voice full of wisdom and humor, she tells their stories too. Yet, only when she dies suddenly and her parents are suspected of neglect, unleashing a chain of events beyond her healing, does the meaning of her life come into full focus. And only then does the Assembler's purpose become clear.

With prose that is rich in emotion—from laughter to tears to outrage to joyful relief—and an eloquence that distills poetry from the language of medicine and the words for ordinary things, Raoul Wientzen has delivered a novel of rare beauty that speaks to subjects as profound as faith, what makes us human, and the value of a life.
Arcade, 9781611458916, 336pp.
Publication Date: September 3, 2013
About the Author
Raoul Wientzen, a graduate of both the college and medical school of Georgetown University, is a pediatrician and taught pediatrics and pediatric infectious diseases for more than thirty years at Georgetown University Hospital. He is currently the medical director of the Rostropovich Foundation. He and his wife have four children and live in Arlington, Virginia.
or
Not Currently Available for Direct Purchase