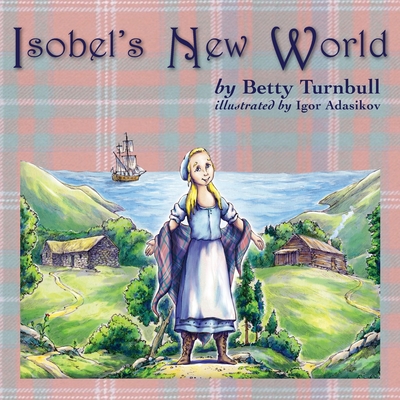 Isobel's New World
Paperback

* Individual store prices may vary.
Description
Billy's family is going to move, and he wants none of it. He loves his home, and he loves his Papa's stories. When they move, he and his grandfather will live far apart from one another. But, as Papa tells Billy, "I'll always have a story for ye." The touching, historical story of Isobel's New World traces the MacDougald family's move from Scotland to North Carolina, and in doing so traces the journey of thousands of Scots. Leaving behind a beloved land, embarking on a risky journey, and settling in a far away place--all for the hope of a fresh start and bright future. It's the story of Isobel, the story of Scottish immigrants, and the story of America. Isobel's New World teaches children that while moving can be a scary thing, home is with family. And when family sticks together, everything else seems to fall in place.
Light Messages, 9781611530063, 48pp.
Publication Date: March 17, 2014