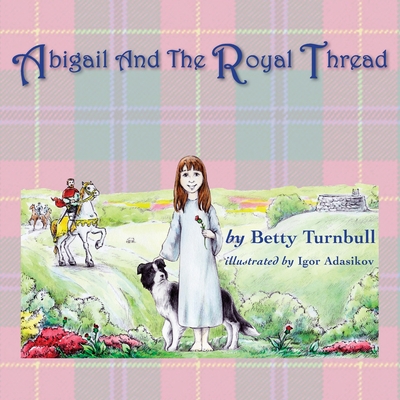 Abigail and the Royal Thread
Paperback

* Individual store prices may vary.
Description
In Abigail and the Royal Thread, Papa tells his grandson Billy, dejected over his inability to hit a baseball, the memorable story of a young 18th century Scottish farm lass named Abigail Rutherford who learns that the combination of hard work, determination, and belief in oneself can make dreams come true. The Rutherfords, while poor, are respected for the superior wool, thread, and cloth they make. One day they receive the opportunity of a lifetime: to own the land they now live on in return for weaving a tunic for King James I of England. The problem is they have a short amount of time in which to complete this gigantic task. The entire family works together, but it appears they will fail until Abigail takes her mother's advice, devotes herself to quickly mastering a nearly impossible skill, and believes with all her heart and soul that she and her family, working together, can meet the deadline.
Light Messages, 9781611530087, 44pp.
Publication Date: March 17, 2014