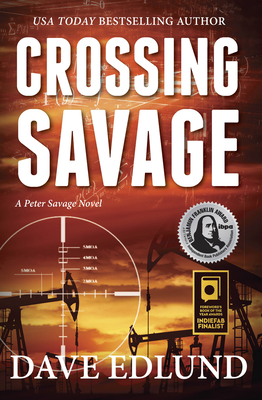 Crossing Savage (Paperback)
Light Messages, 9781611530780, 440pp.
Publication Date: March 26, 2014
Description
Silver, Popular Fiction, 2015 Benjamin Franklin Award
Finalist, Thriller & Suspense, Foreword Reviews' 2014 INDIEFAB Book of the Year Award As one by one the world's leading alternative energy researchers are assassinated, Peter Savage and his friend Jim Nicolaou race against the clock to preserve the secret that promises to change the landscape of the world . . . or start a global war. Timely and heart-thumping, the story presents the theory of abiogenic oil production and a terrifying array of unintended consequences that accompany the belief that energy independence can be realized.
About the Author
Dave Edlund is a graduate of the University of Oregon with a doctoral degree in chemistry. A leading expert in hydrogen energy, he is an inventor on 90 US Patents and more than 120 foreign patents. He has published in excess of 100 technical articles and presentations, and has been an invited author of several technical books on alternative energy. An avid outdoorsman and shooter, he's hunted throughout North America for big game ranging from wild boar to moose to bear. Edlund is a long-time resident of Bend, Oregon, where he lives with his wife, son, and three dogs (Lucy Liu, Murphy, and Tenshi).
Advertisement