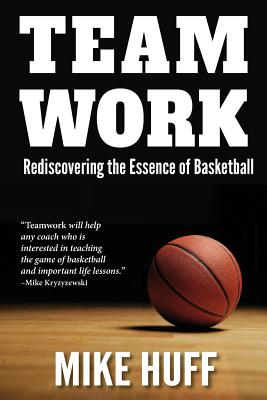 Teamwork (Paperback)
Rediscovering the Essence of Basketball
Torchflame Books, 9781611530865, 152pp.
Publication Date: March 6, 2014
* Individual store prices may vary.
Description
Basketball was originally designed to be a team game, but today's players are growing up in a culture that focuses on the individual. In Teamwork, Mike Huff calls coaches and athletes to return to basketball's essence, by focusing on The 7 Essentials of Teamwork: communication, leadership, humility, roles, team spirit, a winning attitude, and collective responsibility. The lessons in this book will enable coaches to teach life lessons that help players become winners on and off the court. "Mike Huff addresses a serious issue in the basketball culture changing from an emphasis on the team to an increased focus on the individual. He calls coaches to lead the way in returning the focus where it belongs, which is on the team first. Teamwork: Rediscovering the Essence of Basketball will help any coach who is interested in teaching the game of basketball and important life lessons through basketball." -Mike Kryzyzewski, Head Coach, Duke University Basketball "Building a great team and a championship level culture are two of the biggest challenges a coach faces every season. Using his extensive experience and knowledge as a player and coach, Mike Huff provides valuable insight into the nuances of these important concepts. Every coach should have this book in his or her library." -Greg Dale, Director of Sport Psychology and Leadership Programs for Duke University Athletics.