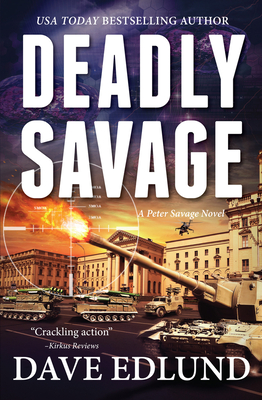 Deadly Savage (Paperback)
Light Messages, 9781611531619, 340pp.
Publication Date: May 3, 2016
Description
When militants invade the Belarusian State University in Minsk, Peter Savage and his father are caught in the crossfire. Held hostage by gunmen who look suspiciously like Russian soldiers, Peter uncovers a deadly plot to kill thousands of innocent civilians and lay the blame at the feet of the United States government. In a desperate attempt to avoid a global war, Commander James Nicolaou and Peter are called to the front lines of the sinister campaign and the stakes have never been higher.
About the Author
Dave Edlund is a graduate of the University of Oregon with a doctoral degree in chemistry. A leading expert in hydrogen energy, he is an inventor on 90 US Patents and more than 120 foreign patents. He has published in excess of 100 technical articles and presentations, and has been an invited author of several technical books on alternative energy. An avid outdoorsman and shooter, he's hunted throughout North America for big game ranging from wild boar to moose to bear. Edlund is a long-time resident of Bend, Oregon, where he lives with his wife, son, and three dogs (Lucy Liu, Murphy, and Tenshi).
Advertisement