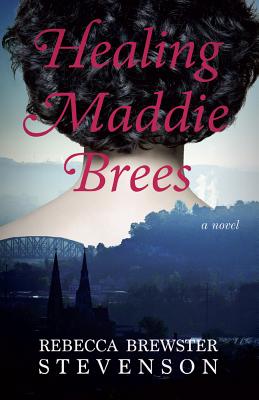 Healing Maddie Brees (Paperback)
Light Messages Publishing, 9781611531749, 310pp.
Publication Date: September 13, 2016
* Individual store prices may vary.
Description
A debut novel from a promising new voice in fiction, Healing Maddie Brees is the story of a marriage and the memories that pit themselves against it, of the uncanny power of the body in both disease and desire, and of whether true healing ever really happens.

Maddie Brees has been given bad news: She is seriously ill. But she also has an old friend, an ex-boyfriend who might be able to heal her. She was witness to Vincent Elander's so-called miracles in the past. But that was a long time ago, a memory that she would rather stay buried.

Now she is happily married to Frank and mother of their three young boys. The religion of her past is behind her, along with any confidence she once had in it. With the onset of her cancer, the memories of Vincent won't leave Maddie alone, and before long they are affecting everything else: her marriage, her husband, the things they thought they agreed on, the beliefs they thought they shared. Soon Frank, who was to be Maddie's rock throughout her treatment, is finding fault-lines of his own. 

In this exquisitely written narrative, Stevenson explores the questions of honesty and commitment, of disease and isolation, and of the many shapes healing takes.
About the Author
Rebecca Brewster Stevenson is a native of Pittsburgh. She has bachelor of arts degree in literature and communication arts from Grove City College and a master's degree in graduate liberal studies from Duke University. Rebecca currently lives in Durham, North Carolina with her husband and three children. Healing Maddie Brees is her first novel. You can follow Rebecca's writing at her popular blog "Small Hours" at rebeccabrewsterstevenson.com.
Praise For Healing Maddie Brees…
"An elegant story of faith and healing."  –Stephen Chbosky, author, The Perks of Being a Wallflower

"Stevenson's debut novel is about a married mother of three who simultaneously battles questions about her breast cancer and questions about her faith. Stevenson switches time frames between Maddie's teenage years and the present day, in which she is married to a journalist who thinks a bit too often about his old flame, Francesca. As for young Maddie, she has a boyfriend in high school, Vincent, a heartthrob who works his way through the girls until he finds her and religion. Maddie wonders if he is he truly able to heal people, while Vincent thinks about when and if he should put his seemingly miraculous abilities to work, asking, "Do you want to be healed of every little thing? Do you want to be healed of a paper cut?" Stevenson writes beautifully and raises book-group discussion-worthy issues about relationships (including Facebook "friending" old flames); diseases ("What does one do in the waiting room while one's wife is undergoing surgery for breast cancer?"); and faith ("Everybody just wants God")."  — Karen Springen, Booklist

"Frank and Maddie's lukewarm marriage turns ice cold when Maddie is diagnosed with breast cancer. Remembering how her high school boyfriend Vincent had performed miracles of healing—including her broken leg—in their Methodist community, Maddie obsesses about finding him. A suspicious Frank doubts that healing is the only thing that Maddie wants from Vincent and turns to Facebook to seek out an old flame of his own. In debut author Stevenson's portrait of a marriage, Maddie and Frank's emotional distress over past mistakes and trauma creates relentless anxiety. VERDICT This thought-provoking and sobering first novel provides plenty of discussion topics for book groups. Fans of Julia Cantrell's The Feathered Bone and readers who enjoy issue-oriented domestic fiction will want to check out this title." –Library Journal, STARRED review