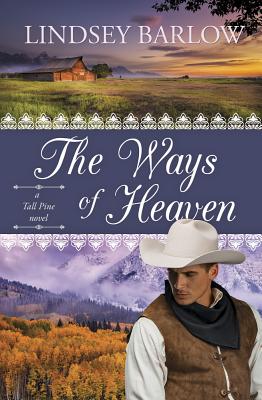 The Ways of Heaven
A Tall Pine Novel
Paperback

* Individual store prices may vary.
Description
a heart broken, a life mended, a love ignited
After Cade Walker's gambling spirals out of control, Rose walks away from her marriage—and straight into motherhood by adopting Daisy, her cousin's biracial daughter orphaned in a Typhoid outbreak. Heartbroken and overwhelmed with the task ahead of her, Rose returns to her hometown of Tall Pine, Colorado, where she seeks the comfort of friends and family. The one person she doesn't ever expect to see again is her husband, Cade—but when he comes riding in to town, her world is once again upended. Meanwhile, Rose meets Meg, who lives under the abusive rule of her stepfather as the cook at his hotel. Before she knows it, Rose has convinced Meg to escape to the safety of Tall Pine. Away from the blows and anger of her stepfather, Meg is looking forward to a tranquil life—that is, until she meets the town doctor. Meg immediately recognizes him from the hotel, and though she has long admired him from a distance, she knows she can never be worthy of his love.
When cattle thieves, murder, and shadows from their pasts threaten all that Rose and Meg hold dear, they must find the courage to forgive, to heal, and even to love again.
Light Messages Publishing, 9781611532210, 304pp.
Publication Date: April 10, 2018
About the Author
Lindsey Medrano Barlow is the author of the acclaimed Tall Pine Christian romance series. The Ways of Heaven is the second novel in the Tall Pine collection.

Lindsey has always been passionate about her faith and writing. Prior to dedicating herself to writing full-time, Lindsey traveled throughout Eastern Europe as a missionary teaching English and serving those in need. Lindsey also has her own blog, lindseybarlow.com/blog, where she discusses topics of faith, romance, writing, and inspiration.

Lindsey's writing has been applauded as "well written" and noted that this "innocent, uplifting story will be appreciated by fans of historical Christian romance" (Library Journal). USA Today best-selling author Shanna Hatfield also praised "the warmth and depth of characters" in Lindsey's clean romance.

Fans of historical Christian romance and clean romance from authors such as Denise Hunter, Rachel Hauck, Becky Wade, Susan May Warren, Beverly Lewis, Francine Rivers, Karen Witemyer and Brooke St. James will fall in love with the writing and characters of The Ways of Heaven.

Lindsey was born in California and received her Bachelor of Arts in Humanities and Religious Studies from California State University, Sacramento. She currently resides in northern California with her husband and children. Lindsey is currently writing the third novel in the Tall Pine collection.

To connect with Lindsey, visit her at lindseybarlow.com.
or
Not Currently Available for Direct Purchase