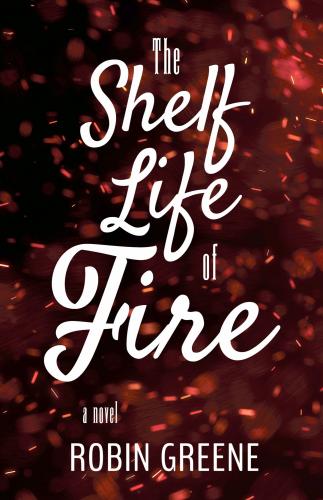 The Shelf Life of Fire (Paperback)
Light Messages Publishing, 9781611532616, 268pp.
Publication Date: May 28, 2019
* Individual store prices may vary.
Description
Rachel, a middle-aged novelist and university professor in North Carolina, finds herself in a downward spiral when she learns that her brother Dennis, from whom she's been estranged for decades, is dying. The news brings back memories she has long repressed.As she reflects on how early trauma changed the trajectory of her life, Rachel remembers her youth and begins to rethink her role as a woman, a daughter, a wife, and a mother, reexamining the life she's found herself living.At times, Rachel's attempts to mine her own complicated past and to weave her memories into the fabric of her professional and creative work are laugh-out-loud funny; at other times, they're painful, though always off-beat and deeply intimate.
About the Author
Robin Greene is a Professor of English and Writing and the Director of the Writing Center at Methodist University in Fayetteville, NC, where she held the McLean Endowed Chair in English from 2013-2016. Greene has published two collections of poetry (Memories of Light and Lateral Drift), two editions of a nonfiction book (Real Birth: Women Share Their Stories), and a novel (Augustus: Narrative of a Slave Woman). Greene is co-founder and editor of Longleaf Press, Methodist University's literary press, and co-founder of the Sandhills Dharma Group, a Buddhist sitting group. Every spring Greene leads a woman's writing retreat in Oaxaca, Mexico, where she enjoys combining contemplative practices with her teaching. Greene is a past recipient of a NEA/NC Arts Council fellowship in writing, and has won teaching awards. She has published over eighty pieces of poetry, fiction, and nonfiction in literary journals and magazines. Originally from New York City, Greene makes her home in Fayetteville, NC. She holds a M.A. in English from Binghamton University and a M.F.A. in Writing from Vermont College of Fine Art at Norwich University.