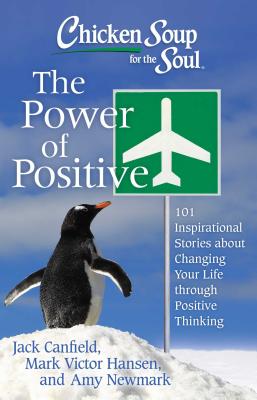 Chicken Soup for the Soul
The Power of Positive: 101 Inspirational Stories about Changing Your Life through Positive Thinking
Paperback

* Individual store prices may vary.
Description
Learn how to change your life by using the power of positive thinking. Follow the steps described in these 101 true stories about using the Power of Positive!
Positive thinking is a powerful tool, one that can make you healthier, happier, and more successful. You can use the power of positive thinking to improve your life and relationships, overcome challenges, and lead a productive life with purpose. This book can start you on the path to a new you. You'll read chapters with inspiring personal stories and tips about:
the power of liking yourself and realizing you might have been your own worst enemy
the power of attitude adjustments, from changing your words to changing your behavior
the power of persevering and overcoming challenges
the power of relaxing and learning not to "sweat the small stuff"
the power of gratitude and counting your blessings
the power of giving and having a more meaningful, purpose-driven life
the power of dreaming and believing in yourself
the power of challenging yourself and doing difficult or scary things
the power of self-improvement and taking control of your life
the power of watching role models and learning from their example
the power of changing your thoughts through deliberate practice
Chicken Soup for the Soul, 9781611599039, 416pp.
Publication Date: October 23, 2012
About the Author
Jack Canfield is co-creator of the Chicken Soup for the Soul® series, which includes forty New York Times bestsellers, and coauthor of The Success Principles: How to Get from Where You Are to Where You Want to Be. He is a leader in the field of personal transformation and peak performance and is currently CEO of the Canfield Training Group and Founder and Chairman of the Board of The Foundation for Self-Esteem. An internationally renowned corporate trainer and keynote speaker, he lives in Santa Barbara, California.

Mark Victor Hansen is a co-founder of Chicken Soup for the Soul.

Amy Newmark is Publisher and Editor-in-Chief of Chicken Soup for the Soul.