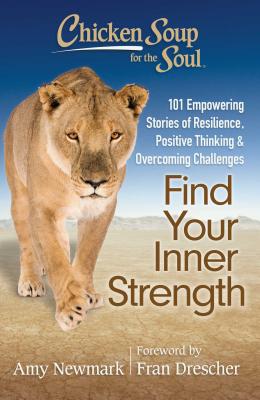 Chicken Soup for the Soul (Paperback)
Find Your Inner Strength: 101 Empowering Stories of Resilience, Positive Thinking, and Overcoming Challenges
Chicken Soup for the Soul, 9781611599398, 423pp.
Publication Date: October 28, 2014
* Individual store prices may vary.
Description
We're all stronger than we think, and we often discover our inner strength and resilience when a problem arises. The 101 empowering stories in this collection will inspire and encourage you to overcome your own challenges. There's nothing like real stories from real people to inspire you. These empowering and uplifting stories by people who have overcome challenges, solved problems, or changed their lives will help you find your own inner strength, resilience, and remind you to think positive, count your blessings, and use the power that you have within you.
About the Author
Amy Newmark is publisher and editor-in-chief of Chicken Soup for the Soul. Emmy Award-winning actress and accomplished author Fran Drescher is a leading health advocate and the president and visionary of the Cancer Schmancer Movement.