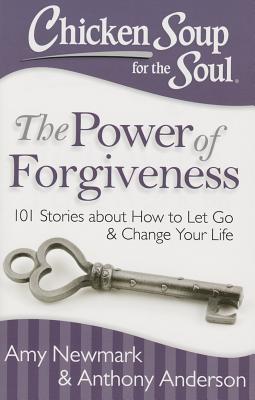 Chicken Soup for the Soul (Paperback)
The Power of Forgiveness: 101 Stories about How to Let Go and Change Your Life
Chicken Soup for the Soul, 9781611599428, 400pp.
Publication Date: December 16, 2014
Other Editions of This Title:
Paperback (8/14/2018)
Paperback (8/23/2016)
* Individual store prices may vary.
Description
These 101 stories about the power of forgiveness will help you let go and change your life.
This life-changing collection of stories will inspire you to look beyond the hurt and use the power of forgiveness to move forward with your life. You'll read about the freedom that comes from leaving resentments behind and understanding the motivation of the people who hurt you. You'll also learn how to forgive yourself. You'll read chapters about:
Lessons on forgiving fathers
Forgiveness between mothers and children
Learning to live with family-through-marriage
Patching up rifts with siblings
When bad things happen in love and marriage
Forgiving friends and colleagues
Lessons from the people you meet
When a crime has been committed
The importance of self-forgiveness
About the Author
Anthony Anderson is a writer, producer and award-winning actor who has starred in dozens of movies and TV shows. He stars in and is executive producer of the new comedy Black-ish.