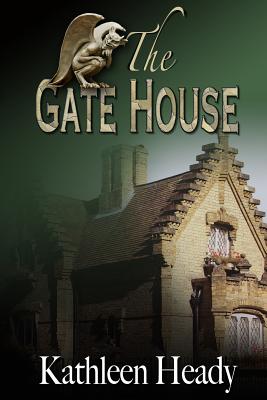 The Gate House
Paperback

* Individual store prices may vary.
Description
The old gate house where Nara Blake and her father lived in the English Midlands was cold and filled with secrets. And Nara wasn't the only one who felt its mystery. Although Nara's aunt insisted the building held nothing more than useless trinkets and cheap copies of nineteenth century art work, someone had attempted to break in, until Nara caught them in the act. And the police force of the small English town where nothing ever happened was suddenly besieged with burglaries and a murder. As the net of British law began to close in on the art thieves, Nara found herself and her family caught in the net. And the new man to whom she has opened her heart, is helping the police to close in on them.
Whiskey Creek Press, 9781611605013, 266pp.
Publication Date: April 25, 2016
About the Author
Kathleen Heady is a native of rural Illinois, but has lived and traveled in many places, including seven years in Costa Rica. She now lives with her husband in Pennsylvania. She has had articles published in The International Educator, The Tico Times (the English language newspaper in Costa Rica), and the Philadelphia Inquirer. The Gate House is her first novel. It was nominated for an EPIC award in 2011.