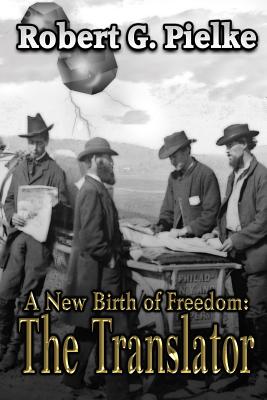 A New Birth of Freedom: The Translator (Paperback)
The Translator
Whiskey Creek Press, 9781611605426, 318pp.
Publication Date: January 26, 2016
About the Author
Robert Pielke, a native of Baltimore, Maryland, now lives in Claremont, California. He earned a B.A. in History at the University of Maryland, an M. Div. in Systematic Theology at the Lutheran Theological Seminary at Gettysburg, and a Ph. D. in Social Ethics from the Claremont Graduate School. He swims daily, skis occasionally, cooks as an avocation, watches innumerable movies, collects rock and roll concert films, is an avid devotee of Maryland crabs and maintains a rarely visited blog filled with his social and political ravings. His favorite film is the original Hairspray; his favorite song is "A Day in the Life;" his favorite pizza is from the original Ledo Restaurant in College Park, MD; and he is a firm believer in the efficacy of "sex, drugs and rock and roll." Somehow his family and friends put up with him.
Advertisement