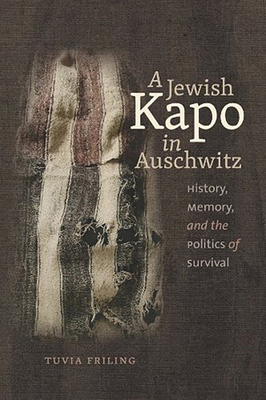 A Jewish Kapo in Auschwitz (Paperback)
History, Memory, and the Politics of Survival
Brandeis University Press, 9781611685879, 344pp.
Publication Date: July 1, 2014
* Individual store prices may vary.
Description
Eliezer Gruenbaum (1908–1948) was a Polish Jew denounced for serving as a Kapo while interned at Auschwitz. He was the communist son of Itzhak Gruenbaum, the most prominent secular leader of interwar Polish Jewry who later became the chairman of the Jewish Agency's Rescue Committee during the Holocaust and Israel's first minister of the interior. In light of the father's high placement in both Polish and Israeli politics, the denunciation of the younger Gruenbaum and his suspicious death during the 1948 Arab-Israeli war add intrigue to a controversy that really centers on the question of what constitutes—and how do we evaluate—moral behavior in Auschwitz. Gruenbaum—a Jewish Kapo, a communist, an anti-Zionist, a secularist, and the son of a polarizing Zionist leader—became a symbol exploited by opponents of the movements to which he was linked. Sorting through this Rashomon-like story within the cultural and political contexts in which Gruenbaum operated, Friling illuminates key debates that rent the Jewish community in Europe and Israel from the 1930s to the 1960s.
About the Author
TUVIA FRILING is a professor of modern Jewish history at the Ben Gurion Research Institute, Ben Gurion University of the Negev.
or
Not Currently Available for Direct Purchase