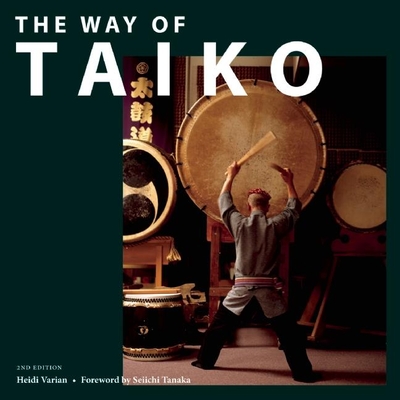 The Way of Taiko (Paperback)
Stone Bridge Press, 9781611720129, 135pp.
Publication Date: October 1, 2013
* Individual store prices may vary.
Description
"Packs a punch with gorgeous photographs, a brief history of taiko drumming, drums and accompanying instruments used in taiko, costumes, drumming techniques, and glossary. . . . A great introduction."--WorldMusicCentral.org
Japanese taiko drumming, an ancient sacred harvest-time practice, has evolved into a form of mental, physical, and martial arts training combining rhythm, harmony, and movement. This book is for anyone who plays taiko or is fascinated by the instruments, dances, and compositions of a typically powerful taiko performance.
Heidi Varian has practiced taiko over thirty years and is a taiko event producer.
Seiichi Tanaka is founder and director of the renowned San Francisco Taiko Dojo.
About the Author
Heidi Varian began a taiko career in the 1980s, performing in feature film soundtracks, recordings and live events worldwide with San Francisco Taiko Dojo. In that capacity, Heidi was the first woman and non-Japanese person to perform the norito (sacred prayer) at the Suwa Grand Shrine. Heidi incorporated taiko with industrial rock for early Lollapalooza tours and has recently performed on bills with Cake, Bon Jovi, Matthew McConaughey and Michelle Obama. She continues to work with Northern California film directors. As a teacher and speaker, Heidi has influenced hundreds of taiko players throughout the US, including helping to establish groups as diverse as Napa Taiko (California), Tomodachi Daiko (Alaska), and Ernie Reyes West Coast Action taiko team. Heidi will earn an MA in creative writing in Spring 2013 and served on the staff of the literary magazine Arroyo. She is currently working on an anthology for Hip Pocket Press. Seiichi Tanaka is Founder and Director, San Francisco Taiko Dojo, the most prominent taiko group outside Japan.
or
Not Currently Available for Direct Purchase