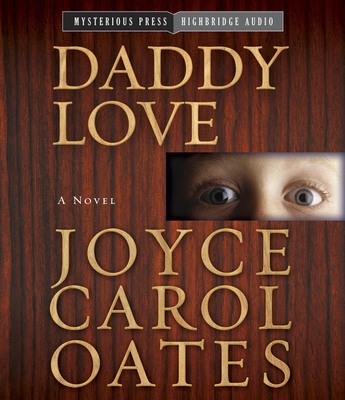 Daddy Love (CD-Audio)
Mysterious Press-HighBridge Audio, 9781611749922, 405pp.
Publication Date: January 29, 2013
* Individual store prices may vary.
Description
Dinah Whitcomb seemingly has everything—a loving and successful husband, and a smart, precocious young son named Robbie—until one day, their worlds are shattered when Dinah is attacked and Robbie is abducted from a mall parking lot. As Dinah recovers from her wounds, she struggles to come to terms with her new reality and to keep her marriage afloat. Though it seems hopeless, she retains a flicker of hope that her son is still alive.
 
The kidnapper, a part-time preacher named Chester Cash, calls himself Daddy Love: he has abducted, tortured, and raped several young boys, indoctrinating them into becoming both his lover and his "son." He renames Robbie "Gideon," slowly brainwashing him into believing that he is Daddy Love's real son. Any time the boy resists or rebels, he faces punishment beyond his wildest nightmares.
 
As Robbie grows older, he begins to realize that the longer he stays in the home of this demon, the greater the chance that he'll end up like Daddy Love's other "sons" who were never heard from again. Somewhere within this tortured young boy lies a spark of rebellion, and soon he sees just what lengths he must go to in order to have any chance at survival.
About the Author
In addition to many prize-winning and bestselling novels, JOYCE CAROL OATES is the author of a number of works of award-winning gothic fiction. In 1994, Oates received the Bram Stoker Lifetime Achievement Award in Horror Fiction. She lives in Princeton, New Jersey.
Praise For Daddy Love…
"Oates's disturbing tale is chillingly conveyed in this audio edition thanks to Christine Williams's compelling narration."
—Publishers Weekly
"Oates makes us squirm as she forces us to see some of the action through Love's twisted and warped perspective."
—Kirkus
"Oates is a mind-reader who writes psychological horror stories about seriously disturbed minds, and it's hard to tear your eyes away from her grimly detailed portrait of Daddy Love. But her insights into nice, ordinary people—the kind of people Robbie's parents used to be, before their son was stolen—are no less incisive."
—New York Times