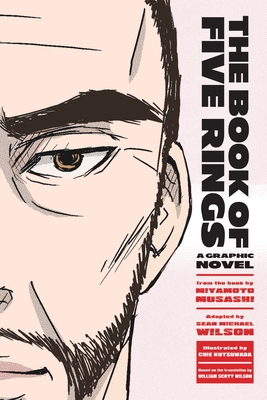 The Book of Five Rings: A Graphic Novel (Paperback)
A Graphic Novel
Shambhala Publications, 9781611800128, 160pp.
Publication Date: November 13, 2012
Description
This graphic novel version of The Book of Five Rings, the iconic book of confrontation and victory by the famed seventeenth-century duelist and undefeated samurai Miyamoto Musashi, illuminates this brilliant manifesto, which has long inspired martial artists and anyone interested in cultivating a strategic mind. With evocative drawings and a distilled but faithful text adapted by acclaimed manga writer Sean Michael Wilson, The Book of Five Rings comes alive both as a guide to swordsmanship and strategy, and as a view into Musashi's world.
About the Author
Sean Michael Wilson is a comic book writer who lives in Japan. He has had more than a dozen books published by a variety of US, UK, and Japanese publishers, and he often works with Japanese and Chinese artists on manga-style books, such as Hagakure and Yakuza Moon.
Praise For The Book of Five Rings: A Graphic Novel…
"Truly a tribute to the original [classic]. There is a tremendous amount of depth and insight into this work, an exploration of the five elements of life (the 'five rings' of the title) that represent the cosmic Buddha. Readers get complex but eminently readable explorations of each ring and are led to see them all together as an overriding philosophy that enriches and broadens the life of any reader."—Jason Sacks, Comics Bulletin
 
"This graphic adaptation of Musashi's seventeenth-century treatise on the martial arts makes careful, effective use of imagery to emphasize both the narrative and instructional aspects of the original text. . . . Musashi's lessons, in their focus on preparation and mindfulness, can easily be applied to most areas of life. Kutsuwada's art is delicate and clean, balancing the physiological dynamics of swordplay with a clear-eyed appreciation of Musashi's natural environment. An engaging, thoughtful update of what could be esoteric."—Publishers Weekly
Advertisement