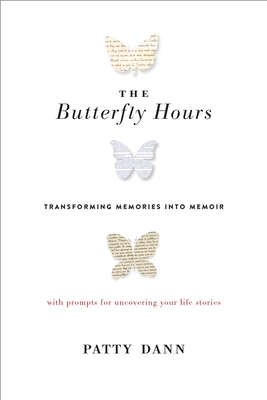 The Butterfly Hours: Transforming Memories Into Memoir (Paperback)
Transforming Memories Into Memoir
Shambhala, 9781611802887, 144pp.
Publication Date: August 23, 2016
Description
Discover the power and pleasure of writing from your life. We all have stories to tell, and Patty Dann can help you bring them forth.
Sometimes all it takes is a single word to spark a strong memory. Bicycle. Snowstorm. Washing machine. By presenting one-word prompts and simple phrases, author and writing teacher Patty Dann gives us the keys to unlock our life stories. Organized around her ten rules for writing memoir, Dann's lyrical vignettes offer glimpses into her own life while, surprisingly, opening us up to our own. This book is a small but powerful guide and companion for anyone wanting to get their own story on the page.
About the Author
PATTY DANN was cited by New York magazine as one of the "Great Teachers of NYC." She has an MFA in Writing from Columbia University and a BA from the University of Oregon. She has taught at Sarah Lawrence College and the West Side YMCA, where she currently teaches memoir classes. Her class used to be limited to students ages fifty-five and over because she found that it often took decades for people to write the truth, but now she opens her classes to all ages. Dann is the author of three novels, including Mermaids, which was turned into a film starring Cher, Winona Ryder, Christina Ricci, and Bob Hoskins, and two memoirs. She lives in New York City.
Advertisement