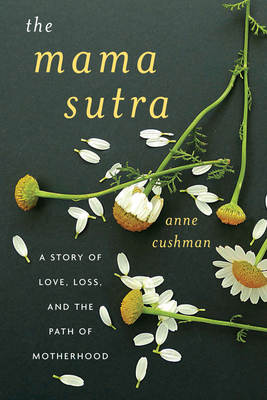 The Mama Sutra
A Story of Love, Loss, and the Path of Motherhood
Paperback

* Individual store prices may vary.
Description
A "beautifully written and self-revealing" memoir of motherhood—in all its messy glory—as a spiritual practice, by a longtime yoga and dharma teacher (Tara Brach, author of Radical Acceptance)

Sutra is the Sanskrit name for a short spiritual teaching, and it comes from the same root as the English word suture, or stitch. This story of motherhood as a path to awakening is, says yoga and meditation teacher Anne Cushman, "an homage to the long threads that run through all human lives, stitching up what's shredded in our hearts."

The Mama Sutra spans an eighteen-year journey through motherhood as a spiritual practice, chronicling Cushman's first pregnancy, her daughter's tragic stillbirth, the joyful birth of her son, the "home retreat" of early motherhood, the challenges of parenthood, the diagnosis and gifts of her son's developmental differences, the meltdown of her nuclear family and its reconfiguration into a new and joyful form, and more. This is a powerful story of the rawness and beauty of life.
Praise For The Mama Sutra: A Story of Love, Loss, and the Path of Motherhood…
"In this beautifully written and self-revealing book, Anne Cushman shows us how motherhood carries us into the heart of the spiritual journey. The key is realizing that the messy imperfect moments are not a problem; they are the very grounds of the path. Please gift yourself and others with The Mama Sutra—it's deeply engaging and fresh, poignant and wise."—Tara Brach, author of True Refuge
 
"This is an extraordinary book. I couldn't put it down. The prose is exquisite and real. I've never given birth or had a child but now the experience is vivid, the deep mystery and enchantment revealed. This is a book of life—for everyone."—Natalie Goldberg, author of Writing Down the Bones
 
"The Mama Sutra is a deep, heartfelt journey into the steep canyons and peaks of motherhood—an often-undervalued Dharma path. Anne Cushman's captivating writing takes you with her on this journey into the raw and challenging places only motherhood can take you. I treasure this book and will recommend it to others."—Lama Tsultrim Allione, author of Wisdom Rising
 
"Reading The Mama Sutra, I realize that I'm doubly blessed. Blessed that Anne has taken us into her confidence and shared the raw, messy, beautiful details of her life—alternately heartbreaking and laugh-out-loud funny. And blessed that her courage to share such intimacies has encouraged me look tenderly at my own life."—Linda Sparrowe, author of Yoga Mama
 
"With lush specificity, sparkling wit, and the courage to expose her own vulnerability, Anne Cushman explores the joys and sorrows of motherhood. She does so in a way that ultimately transcends its subject and becomes something much broader: an exploration of what it means to be a spiritual seeker who lives a passionately embodied life, inextricably connected to others—children, parents, lovers, friends—through the mystery of incarnation, the grief of loss, and the timeless nature of love."—Noelle Oxenhandler, author of The Wishing Year
 
"A mother's unconditional love is often presented as a model of loving-kindness, but real mothers––'cursing in childbirth, leaking milk, kissing bruises, pounding a wall in the middle of the night so they didn't pound their babies'––have never had a voice in spiritual literature. With courage and compassion, The Mama Sutra gives them that voice. Cushman's tender, fierce, and beautiful memoir masterfully brings the lofty ideals of spiritual practice down to the messy, heartbreaking details of women's lives, honoring the labor with which women give birth and nurture our families, our partners, our communities, and ourselves. Cushman's powerful book shows us that the joys and sorrows of motherhood are not separate from the spiritual path but are the path itself. Finally!"—Leza Lowitz, author of In Search of the Sun

"...a powerful story of the rawness and beauty of life."—New Books Network
Shambhala, 9781611804638, 240pp.
Publication Date: April 16, 2019
About the Author
Anne Cushman is a longtime yoga and meditation teacher whose writing has been published in the New York Times, O Magazine, Lion's Roar, and more. She teaches at Spirit Rock, Kripalu, and other venues worldwide. A former editor of Yoga Journal and Tricycle, she is the author of several books, including Moving into Meditation and the novel Enlightenment for Idiots.
or
Not Currently Available for Direct Purchase