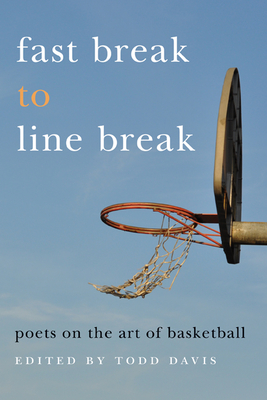 Fast Break to Line Break (Paperback)
Poets on the Art of Basketball
Michigan State University Press, 9781611860351, 234pp.
Publication Date: February 1, 2012
* Individual store prices may vary.
Description
If baseball is the sport of nostalgic prose, basketball's movement, myths, and culture are truly at home in verse. In this extraordinary collection of essays, poets meditate on what basketball means to them: how it has changed their perspective on the craft of poetry; how it informs their sense of language, the body, and human connectedness; how their love of the sport made a difference in the creation of their poems and in the lives they live beyond the margins. Walt Whitman saw the origins of poetry as communal, oral myth making. The same could be said of basketball, which is the beating heart of so many neighborhoods and communities in this country and around the world. On the court and on the page, this "poetry in motion" can be a force of change and inspiration, leaving devoted fans wonderstruck.
About the Author
Todd Davis is the author of five full-length collections of poetry. He teaches environmental studies, creative writing, and American literature at Pennsylvania State University's Altoona College.
Praise For Fast Break to Line Break: Poets on the Art of Basketball…
Fast Break to Line Break is a vibrant reminder that we human beings take nothing quite so seriously as we do our games. What joy to hear these remarkable writers speak so passionately about a metal rim, an arcing ball, and the countless lessons learned on and off the court. Nothing but net, here.
—Dinty W. Moore, author of Between Panic & Desire
The resplendent prose skirmishing in Fast Break to Line Break wrests verse from the mitts of baseball's ham-handed mutts and delivers poetry to another genre—basketball's articulated fingertips where the spin is spun into the english on the English.
—Michael Martone, author of Four for a Quarter