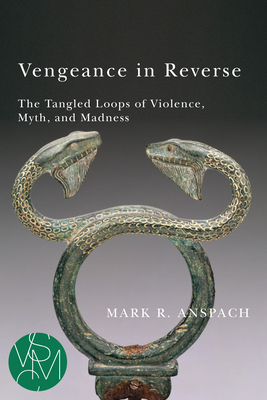 Vengeance in Reverse (Paperback)
The Tangled Loops of Violence, Myth, and Madness (Studies in Violence, Mimesis, & Culture)
Michigan State University Press, 9781611862386, 136pp.
Publication Date: June 1, 2017
* Individual store prices may vary.
Description
How do humans stop fighting? Where do the gods of myth come from? What does it mean to go mad? Mark R. Anspach tackles these and other conundrums as he draws on ethnography, literature, psychotherapy, and the theory of René Girard to explore some of the fundamental mechanisms of human interaction. Likening gift exchange to vengeance in reverse, the first part of the book outlines a fresh approach to reciprocity, while the second part traces the emergence of transcendence in collective myths and individual delusions. From the peacemaking rituals of prestate societies to the paradoxical structure of consciousness, Anspach takes the reader on an intellectual journey that begins with the problem of how to deceive violence and ends with the riddle of how one can deceive oneself.
 
 
About the Author
Mark R. Anspach is an American anthropologist and social theorist whose writings have appeared in nine languages. He is affiliated with the LIAS research team at the Institut Marcel Mauss, École des Hautes Études en Sciences Sociales, Paris.
 
Praise For Vengeance in Reverse: The Tangled Loops of Violence, Myth, and Madness (Studies in Violence, Mimesis, & Culture)…
"Mark Anspach's Vengeance in Reverse is a brilliant integration of great themes in anthropology: reciprocity, revenge, war, sacrifice, the birth of the gods, and the anti-communal tragedy of madness. It will take its place among the works that have helped us understand both the bright and dark sides of human nature and culture."
—Melvin Konner, Samuel Candler Dobbs Professor, Emory University, and author of The Tangled Wing: Biological Constraints on the Human Spirit