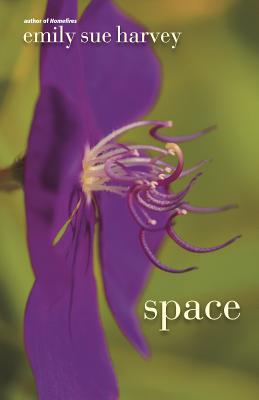 Space
Paperback

* Individual store prices may vary.
Description
Emily Sue Harvey's work touches readers in profound ways. Coffee Time Romance called Song of Renewal, "a must-read book for anyone doing a little soul searching." Of Flavors, Black Diamond's Book Reviews said, "I loved everything about this book This is just an all around excellent book that is sure to bring memories back from times when life was a lot more simple." And, in speaking of Homefires, The Book Tree said, "Emily Sue Harvey has now become a new favorite author for me after reading this book." Now, in Space, Emily Sue delivers us a deeply moving story of a family on the brink. Dan and Deede Stowe have worked for years, planning and saving for their idyllic retirement years. Just when they finally are about to realize their dream, their adult, recovering drug-addict daughter, Faith, moves back in with them and everything changes. Their "miracle child," complete with druggie baggage, upsets the tranquil balance of the Stowe's existence. Private romantic moments evaporate. Faith's endless needs intrude hour by hour, devouring both their finances, their emotions, and most crucially, their space. In turn, Faith finds herself bereft of everything she cherished most, her health, her marriage, her child, her family, her reputation and, most of all, a space to call her own. Amid chaotic challenges, all three battle to find peace with each other, a harmony that doggedly eludes them. For the sake of family solidarity, each is forced to sacrifice elemental components of self, until desperation turns them one against the other. Will love be enough to turn the tide? Is it strong enough to warm again hearts grown cold? Space is a vivid, candid, and life-affirming story from a masterful storyteller of the heart.
Story Plant, 9781611880199, 260pp.
Publication Date: October 4, 2011
About the Author
Emily Sue Harvey is a past president of the Southeastern Writers Association. She has contributed to several volumes in the bestselling "Chicken Soup" and "Chocolate for Women" series and has published articles in multiple venues. She is the author of the novels "Song of Renewal" and "Homefires" and the novella "Flavors" and the upcoming novel "Unto These Hills." She is the mother of grown children and lives with her husband in South Carolina.