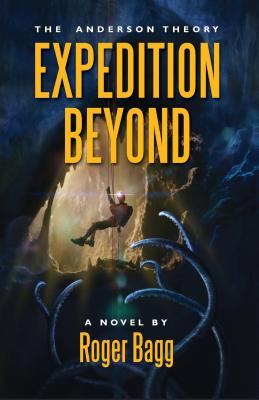 Expedition Beyond (Paperback)
Story Plant, 9781611880922, 406pp.
Publication Date: September 10, 2013
* Individual store prices may vary.
Description
The Earth is not what it seems to be, or what you imagine, or what you were taught. After hundreds of years of dormancy, it reawakens. Only one man holds the key to what is happening: an astrophysicist named Anderson. His explanation shocks the scientific community, warping the known basic foundations of time and space throughout the universe.
A small expeditionary force is dispatched by Boster Denton, Inc. to explore a newly formed crevasse on Ellesmere Island near the magnetic North Pole on Inuit controlled land. Another crevasse forms near Alice Springs, Australia. These two portals serve as links between Earth's surface and what lies beneath.
A desperate father searches for his lost son the only way he knows how: by spending millions of dollars. Halfway across the globe, another man seeks to find a lost friend with a cunning plan that requires the help of the most powerful force in the world the United States Army.
Two lost adventurers enter a new world in which the fabric of evolution is torn. The Earth divulges its innermost secrets to them as they struggle to survive.
This is a story of human determination and dominance against an enemy that overwhelms in both numbers and strength. It removes the gadgetry, and reveals the threads of mankind that are interwoven in heart, mind and soul. This is a battle that cannot be lost.
or
Not Currently Available for Direct Purchase