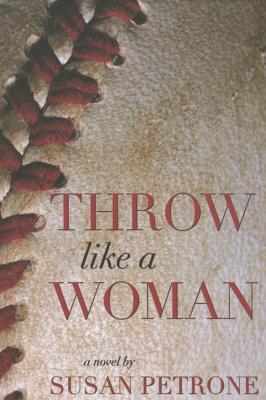 Throw Like a Woman
Hardcover

* Individual store prices may vary.
Other Editions of This Title:
Paperback (3/15/2016)
Description
Forty years old, divorced, with two sons on the verge of adolescence and an ex-husband who considers visitation to be optional, Brenda Haversham isn't having a whole lot of fun. She's also no longer qualified for the work she loves, so she's toiling away in a cubicle instead, trying to make ends meet. Brenda is short on money, short on connection with her kids, and short on any kind of social life. The only thing Brenda has in abundance is her anger. And that turns out to be her greatest asset.
When she was a kid, Brenda's father taught her how to throw a good fastball. That wasn't of much use to a girl, but it is enough to astound onlookers at a "test your speed" pitching cage before a Cleveland Indians game. The more Brenda pictures her ex-husband's face on the other end, the harder she throws. And when someone tapes her performance and puts it up online, Brenda becomes an Internet sensation and then more than that.
The Indians come calling and Brenda finds her life taking a turn in a new direction. Soon, she's standing on the mound as the first woman player in Major League history and dealing with everything that comes with it. The money is great and the endorsement deals are even better. The fury of "traditionalists?" Not so much. And the conflicting emotions of her teammates are even harder to manage. Meanwhile, Brenda's home life is evolving faster than she can keep up, redefining her role as a mother, a friend, and even a lover. As the season winds down Brenda will find out if she has what it takes to be a winner at both baseball and life.
A funny, poignant, and endearing novel from a writer of rare warmth and humanity, THROW LIKE A WOMAN is a 95-mile-an-hour heater of a novel.

Story Plant, 9781611881998, 336pp.
Publication Date: March 24, 2015
About the Author
Susan Petrone lives with one husband, one child, and two dogs in Cleveland, Ohio. In addition to writing fiction, she blogs about her beloved Cleveland Indians. Her best pitch is a breaking ball.
or
Not Currently Available for Direct Purchase