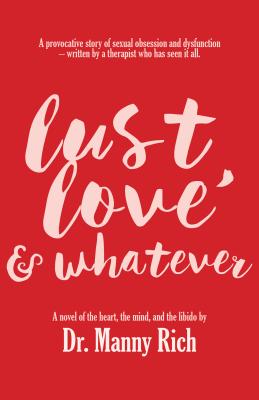 Lust, Love & Whatever (Paperback)
Story Plant, 9781611882452, 210pp.
Publication Date: September 5, 2017
* Individual store prices may vary.
Description
In his years of practice as a psychotherapist, Dr. Elias Meyers had guided hundreds through analysis and had treated an equal number of conditions. He helped his patients contend with a wide variety of demons, both external and internal, and he made a difference in countless lives. What he discovered was that people from all walks of life - whether they were billionaires, crooks, or prostitutes - have one thing in common: they are emotionally damaged and yet strive to make meaningful change in their lives. Now Dr. Meyers is facing a confrontation with the truth that could change everything forever. It will take everything he has learned in his decades of experience to navigate.More than just an ear to the door, this novel takes us into the heart of sexual obsession and dysfunction. A revealing and absorbing work of fiction written with the insight that only an accomplished, long-term therapist can provide. Lust, Love & Whatever is an intense, candid and unflinching excursion into the heart of sexuality, loneliness, and high anxiety - a true exploration into the nuances of the soul. Dr. Manny Rich is a native of Williamsburg, Brooklyn, NY. He has been practicing psychotherapy in New York City for more than 50 years and has 17 years of post-college mental health education. This is his first novel.Special to this edition: - A glossary to help readers understand psychoanalytic terms and concepts used in the novel. - A full clinical breakdown of each featured character.
About the Author
Lust, Love & Whatever.indd Dr. Manny Rich has been practicing as a psychoanalytic and psychodynamic therapist for fty-six years. He is currently teaching analytic theory for the Chinese American Alliance as well as supervising advanced and beginning students in the science and art of analytic practice. He started young in the plumbing and electrical supply and repair business and began to think of how people fit each other. He studied formally for seventeen years, received his MSW in 1960 from Hunter College, and received his Doctorate in Human Relations from NYU in 1972. Dr. Rich also received certification from Postgraduate Center for Mental Health as a psychoanalyst and psychotherapist, as well as supervision in the psychoanalytic process and certification in the use of psychodynamic and psychoanalytic theories in corporate and public institutions. Dr. Rich spent twelve years at Postgraduate in administration and was the Associate Director for several years. In addition, Dr. Rich studied privately in psychoanalytic groups in continuing education to date. He is an active teacher for the Chinese American Psychoanalytic Alliance in multiple analytic theories for beginning analysts. He has a full-time practice and is a developmental consultant for major corporations. In his spare time, Dr. Rich plays the saxophone, is an avid target shooter, spends time with his family, and works on his property.