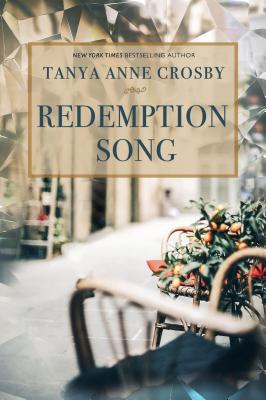 Redemption Song (Hardcover)
Story Plant, 9781611882490, 210pp.
Publication Date: January 15, 2018
* Individual store prices may vary.
Description
Raised as an only child, Caia Paine once believed she had everything she would ever need to live a rich and contented life. The last thing she ever expected was that she would wake up one morning, despairing, and so full of loathing that even the sky is darkened by the potency of her anger. After her only son, Jack, is taken from her in a tragic accident, Caia finds herself obsessed with the man she holds responsible for Jack's death, pursuing him all the way to Jerez, Spain. There she embarks upon a journey that will lead her to suspect her own moral boundaries. It is a dangerous game that will forever change Caia and make her question the nature of her paradise lost. REDEMPTION SONG is a compact, potent work of fiction in which nothing is entirely what it seems and answers are elusive. Surprising, revealing, and telling, it is the work of a rare storyteller. PRAISE FOR TANYA ANNE CROSBY'S THE GIRL WHO STAYED: "A beautifully written, page-turning novel packed with emotion." - #1 New York Times bestselling author Barbara Freethy "The Girl Who Stayed is a deeply moving story. I am fascinated by the concept and by Tanya Crosby's stunning storytelling." - Stella Cameron, New York Times bestselling author " The Girl Who Stayed defies type. Crosby's tale is honest and sensitive, eerie and tragic. It's a homecoming tale of a past ever with us and irrevocably lost forever. A haunting vision of that chasm between life and death we call 'missing.'" - Pamela Morsi, bestselling author of Simple Jess "An intense, mesmerizing Southern drama about a young woman who returns to her coastal home to put to rest the haunting ghost of her sister's tragic past. Told in the rich, lyrical style of Siddons and Conroy, The Girl Who Stayed is a woman's story of discovery and acceptance, redefined by Tanya Anne Crosby's dramatic storytelling, sharp characters, and well-defined plot. A must read for any woman who believes she can never go back home. Fabulous, rich and evocative " - New York Times bestselling author Jill Barnett "Crosby tugs heartstrings in a spellbinding story of a woman trying to move beyond her past." - New York Times bestselling author Susan Andersen.
About the Author
Tanya Anne Crosby is the New York Times and USA Today bestselling author of twenty-five novels. She has been featured in magazines, such as People, Romantic Times and Publisher's Weekly, and her books have been translated into eight languages. Her first novel was published in 1992 by Avon Books, where Tanya was hailed as "one of Avon's fastest rising stars." Her fourth book was chosen to launch the company's Avon Romantic Treasure imprint. Known for stories charged with emotion and humor and filled with flawed characters Tanya is an award-winning author, journalist, and editor, and her novels have garnered reader praise and glowing critical reviews. In 2013, she penned her first romantic suspense novel, Speak No Evil, which appeared on the USA Today list. Her most recent novel is the national bestseller The Girl Who Stayed. Tanya and her writer husband split their time between Charleston, SC, where she was raised, and northern Michigan, where the couple make their home.
or
Not Currently Available for Direct Purchase