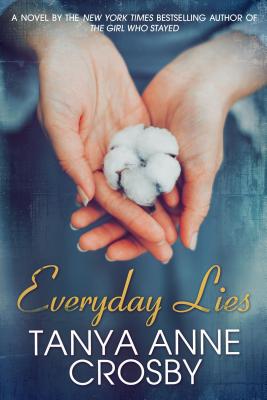 Everyday Lies (Hardcover)
Story Plant, 9781611882551, 272pp.
Publication Date: March 5, 2019
Other Editions of This Title:
Mass Market Paperbound (3/7/2020)
* Individual store prices may vary.
Description
Gillian Frazer needs something to change. Her marriage has failed. Her job has lost its meaning. She seeks external forms of comfort too often. And then her grandmother, the only real parental figure in her life, finds herself in the hospital, sequestered in her own mental prison. In search of change, Gillian decides to return to her grandmother's ranch, a home that has been in the family for generations and looks as though it hasn't been updated in nearly as long. As she brings the house into this century, Gillian embarks on a journey of discovery. Of the grandmother she didn't know as well as she believed. Of the culture that left its mark on even the strongest of women. Of the town that harbored more secrets than any one community should hold. And of the person Gillian has allowed herself to become. Gillian's journey of discovery will lead her to a place where the past is redefined, the present requires reevaluating, and the future depends on her ability to distinguish the truth from everyday lies. Honest, unflinching, and resonant on multiple levels, EVERYDAY LIES is New York Times bestselling author Tanya Anne Crosby's most ambitious and revealing novel to date. PRAISE FOR TANYA ANNE CROSBY'S NATIONAL BESTSELLER THE GIRL WHO STAYED: "A beautifully written, page-turning novel packed with emotion." - #1 New York Times bestselling author Barbara Freethy "The Girl Who Stayed is a deeply moving story. I am fascinated by the concept and by Tanya Crosby's stunning storytelling." - Stella Cameron, New York Times bestselling author "Told in the rich, lyrical style of Siddons and Conroy, The Girl Who Stayed is a woman's story of discovery and acceptance, redefined by Tanya Anne Crosby's dramatic storytelling, sharp characters, and well-defined plot. A must read for any woman who believes she can never go back home. Fabulous, rich and evocative " - New York Times bestselling author Jill Barnett "Crosby tugs heartstrings in a spellbinding story of a woman trying to move beyond her past." - New York Times bestselling author Susan Andersen.
About the Author
Tanya Anne Crosby is the New York Times and USA Today bestselling author of twenty-five novels. She has been featured in magazines, such as People, Romantic Times and Publishers Weekly, and her books have been translated into eight languages. Her first novel was published in 1992 by Avon Books, where Tanya was hailed as "one of Avon's fastest rising stars." Her fourth book was chosen to launch the company's Avon Romantic Treasure imprint. Known for stories charged with emotion and humor and filled with flawed characters Tanya is an award-winning author, journalist, and editor, and her novels have garnered reader praise and glowing critical reviews. In 2013, she penned her first romantic suspense novel, Speak No Evil, which appeared on the USA Today list. Tanya and her writer husband split their time between Charleston, SC, where she was raised, and northern Michigan, where the couple make their home.